Fly-in Saturday March 11th – Monday March 13th
QUICK SIGNUP LINK: Click Here to sign up via Google Forms.
Join us on a 3-day / 2-night stay in beautiful Cuatro Cienegas, Coahuila! Cuatro Cienegas is located in the state of Coahuila's desert region. Cuatro Ciénegas is Spanish for "four marshes"; the name was chosen by the first settlers because of the natural springs in the vicinity that create extensive areas of wetland and lakes. The town has been classified as a Pueblo Magico by Mexico's tourism department, and provides visitors many unique and authentic experiences. You can expect this trip to be relaxing, perfect for anyone who loves the outdoors and nature!

We are opening this fly-in to a maximum of 6 aircraft.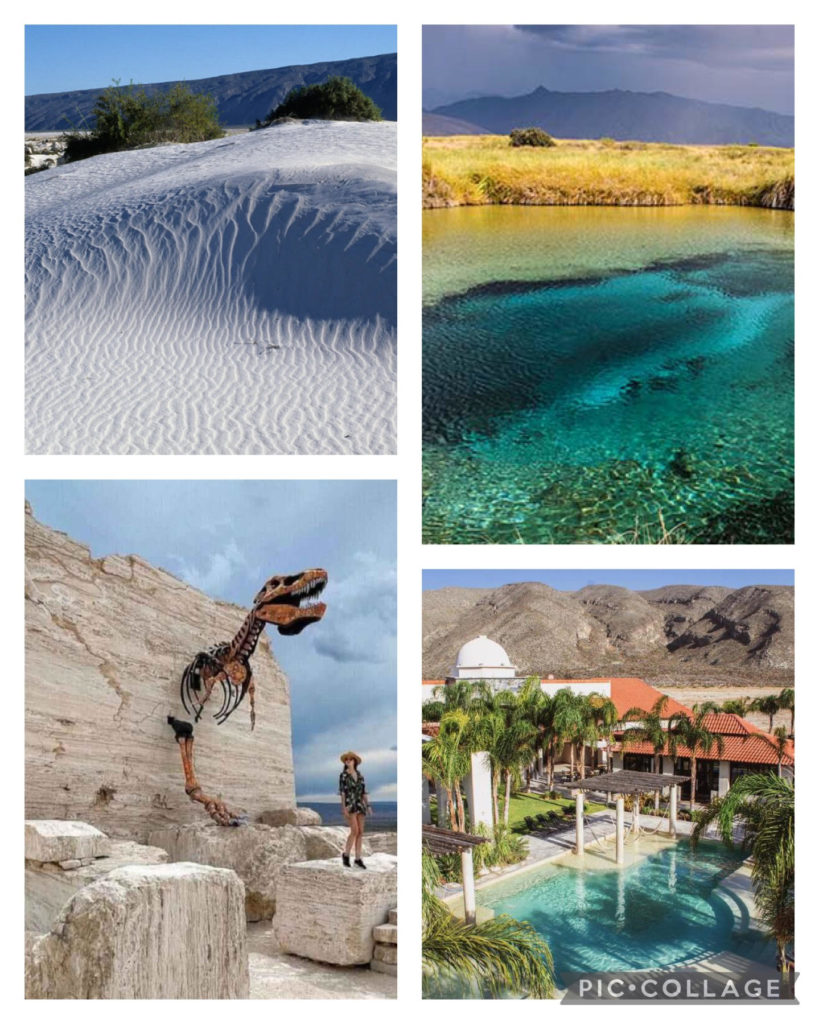 General Aircraft Requirements:
Airworthiness Certificate
Permanent Registration (temporary NOT accepted)
406 MHz ELT
ADS-B Out, using the 1090 MHz ES band
Aircraft Insurance with Mexico territory coverage
FCC Radio Station License
Standard 12-inch N-number
CBP decal
Notarized Letter, if aircraft is registered under a Corporation
Pilot Requirements
Pilot's Certificate
Medical Certificate, (BasicMed welcomed)
FCC Restricted Radiotelephone Operators Permit
Valid Passport
Passenger Requirements:
Valid Passport
If minor flying without both parents, notarized letter from absent parent
---
FLIGHT DETAILS:
Saturday March 11th – Airplanes will depart from their home base, and will all meet at the Monclova International Airport to clear Mexican customs & immigration at around 10:00am CST. We will also process our initial AFAC Multi-Entry Permit. Bring a light snack, this step will take anywhere between 1-2 hours.
Airport Details:
Monclova International – Venustiano Carranza
Identifier: MMMV
Elevation: 1,864 ft
Longest Runway: 6,890 x 148ft
---
VFR route // 279 NM long. Can be flown at a recommended minimum altitude of 4,500ft or higher. The Crystal MOA northwest of Laredo has a bottom of 6,000ft, after crossing you can climb higher for better winds or temps. This is the easiest and most direct route, with virtually no terrain.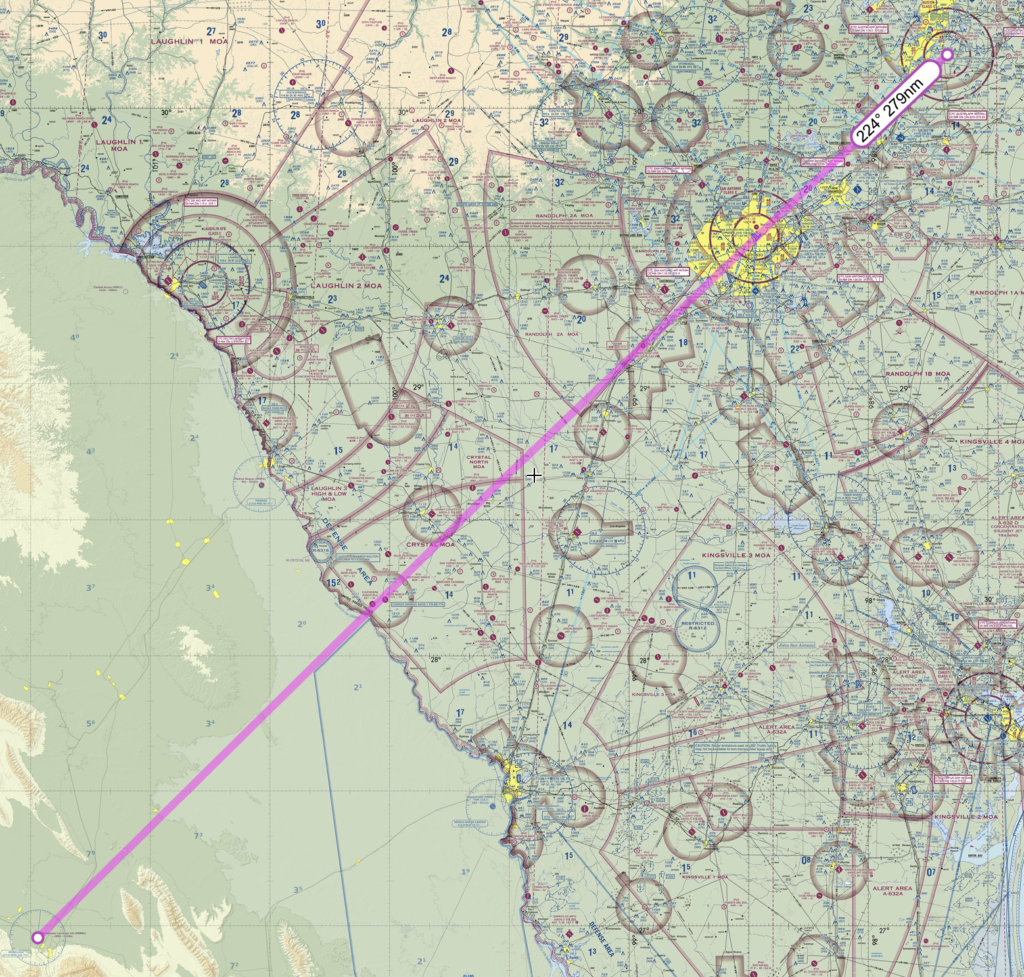 ---
IFR Route // 288 NM long. If you plan to fly IFR, the recommended route is: KAUS SAT direct PNG V55 MOV. This route will take you over multiple MOAs southeast of Del Rio TX. Once crossing the ADIZ, the MEA in Mexico would be 7,000ft.
---
After Landing in Monclova:
We will process all passengers through Mexican immigration and customs. Pilots will also process their Multi-Entry permit. Our resort, Hacienda 1800, will provide us transportation from the Monclova International Airport over to the town of Cuatro Cienegas.

Planned activities:
Saturday March 11th (pm): Astronomical Evening. Enjoy a 4-course meal, 3 cups of wine, 1-hour of star gazing, and 1-hour of live music.
---
Sunday March 12th: Safari Truck. Enjoy a two-and-a-half hour long tour of some of the most emblematic locations in Cuatro Cienegas, including Poza Azul, Mina de Marmol, and Dunas de Yeso. After the tour, guests will have the rest of the day to self-explore the town, local restaurantes, cathedral, or enjoy the pool in the resort.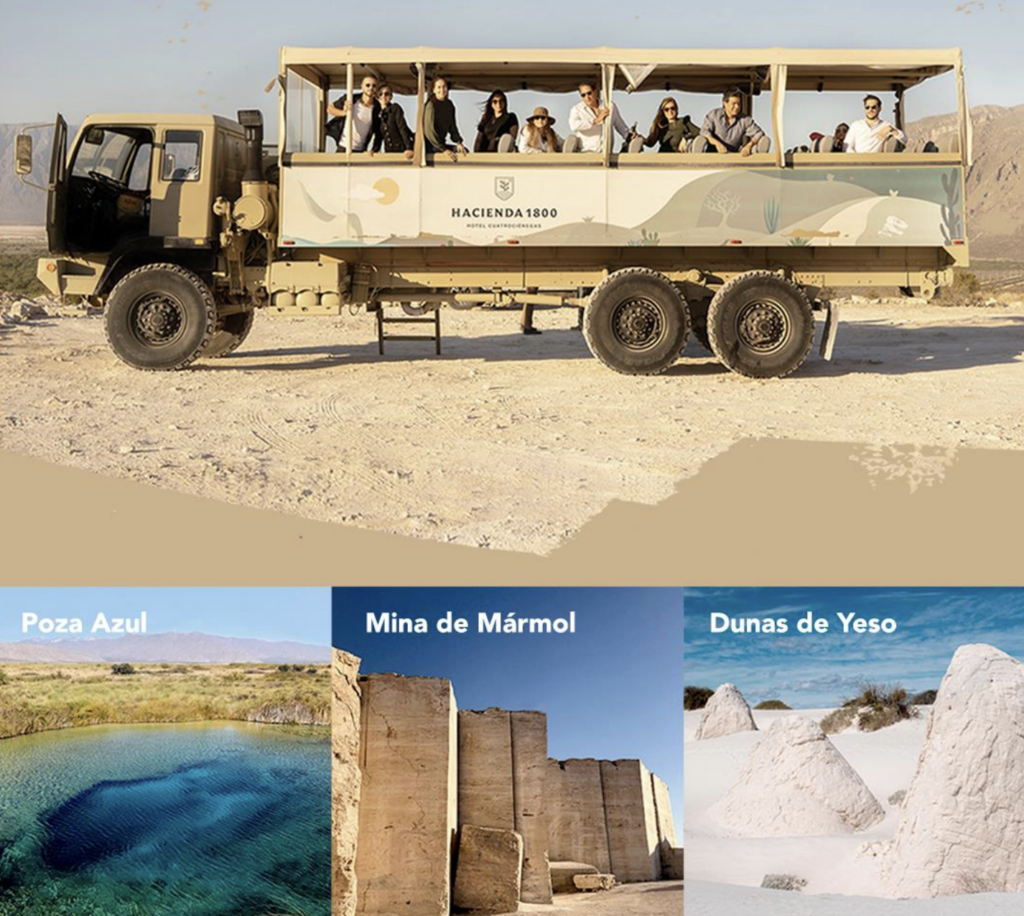 ---
Monday March 13th: Last day to visit town, and take an optional 2.5-hour razor trip.
TO SIGN UP FOR THIS TRIP, CLICK HERE, and complete the Google Form.